Welcome to my humble little blog -- recently re-designed by
http://www.munchkinland-designs.com/
! I don't blog about anything specific. This isn't a fashion blog. It's not a parenting blog or a craft blog. It's not a diet or exercise blog either. I blog about whatever pops into my head. Sometimes I'm political, some times I'm cranky and feel the need to vent but most of the time I blog about our little corner of life in Alabama.
I'm a busy wife and mom to two beautiful daughters and a snuggly little Shih Tzu. Oh and my husband is pretty snuggly, too! We are a sarcastic lacrosse / dance / volleyball family who sometimes fight and get on each other's nerves but will always love and look out for each other. We've lived in Alabama 13 years and I'm not going to lie. The transition has been rough. Still is.
I love when other bloggers give everyone the chance to link up on various topics. I've started to read/follow some blogs that I may never have come across otherwise. I try to participate in
10 on Tuesday
, and I also like
It's OK Thursday.
I have way too much to say to ever participate in
Wordless Wednesdays
but love it when other bloggers can post a single photo that conveys volumes.
I still have my Facebook account but hardly ever post anything other than photos any more. I enjoy seeing what my far away friends & family are up to and it's a wonderful communication tool. But I feel that its become very over-used lately and I'm tired of hearing the minute details of every one's lives. I don't need to know that you are "Grocery shopping!! :-)" or "Greatest Night
EVER
" or "I have the best husband
EVER
!!!" I really enjoy Twitter (tons of fun on special event nights like the Grammys, Super Bowl, etc -- everyone comments on what the celebrities are wearing, who should have won, etc.). I luv, luv, luv to blog and of course, Pinterest has taken hold.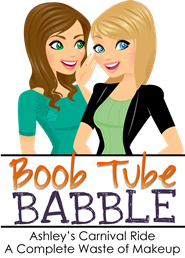 I love pedicures (OPI Cajun Shrimp) and spa days
I love to decorate my house
I love to look at wedding dresses and table settings and flower arrangements
I married my high school sweetheart
I love to travel but I've never been to Canada
I've never worn false eyelashes
I love to plan over the top birthday parties for my girls
I've never seen the movie "Footloose"
I am a beauty junkie and love to try new products
I am a wife and a mother. A daughter and a sister. An aunt and a neice and a loyal friend.

So that's about it in a nutshell! Thank you for stopping by and I hope to see you here more often! Leave a comment! I love to get feedback.